Increasing the capacity of Ercall Wood Academy
Consultation from 06th November to 04th December 2023
Ercall Wood Academy, in partnership with Telford and Wrekin Council, is proposing to increase the number of places available at the academy. The planned expansion is in line with the initial planning application and would increase the academy capacity from 900 to 1200 places. The academy will admit an additional 60 pupils in year 7 from September 2025, and continue with a PAN of 240 students from 2025 onwards.
As part of the project, there will be a full redesign of the interior of the building with increased dining space, improved corridors and stairs, and redesigned classroom areas that will complement the new building layout.
The Learning Community Trust is currently in discussions with the local authority over other future admissions of children. The outcome of which will be shared at a later date.
Please follow the link below to have your say on the development.
https://forms.office.com/Pages/ResponsePage.aspx?id=2s8TOK9SpUy44yMVeXcKuhJ7R1591PdHvHXHxpjn9ehURUhHUUJOREdXWkRER0tDMjFPSjVBNVc4Wi4u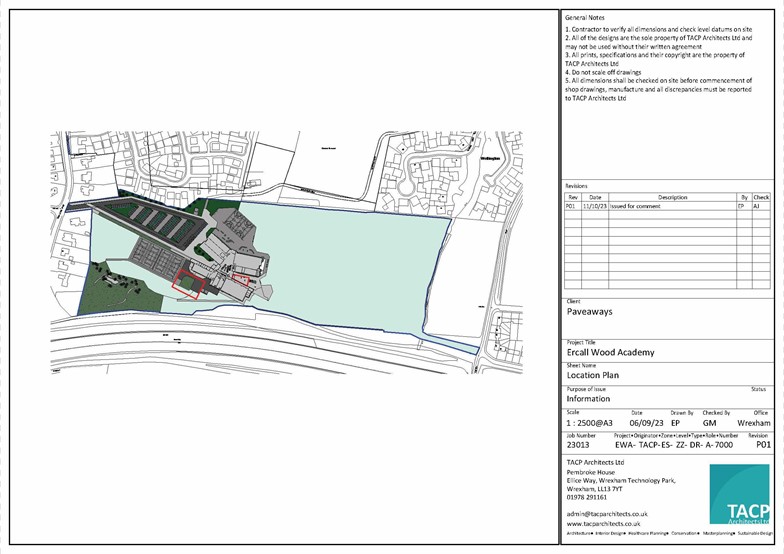 | | | |
| --- | --- | --- |
| Ercall Wood Academy evidence for expansion.pdf | |   |
| Dining Area Sketch Elevation | |   |
| Location Plan | |   |
| Elevations | |   |