Ercall Wood Academy Admission Form
Please contact the academy for access to the admission form, this will be sent to you directly via email.
Why Choose Ercall Wood Academy?
Ercall Wood Academy is a caring, supportive community where we aim to unlock and fulfil each pupil's full potential as an individual and to send them on to the next stage of their lives with quiet confidence.
1. Choice of subjects
2. High quality teaching standards
3. Excellent Facilities
4. A fantastic student experience
Please Click the following link to see our Determined Admissions
Proposed Determined Admissions 2021/22 and 2022/3 - Learning Academy Trust
Admissions Arrangements
How do I apply?
You need to apply for a secondary school place through the Local Authority Telford and Wrekin.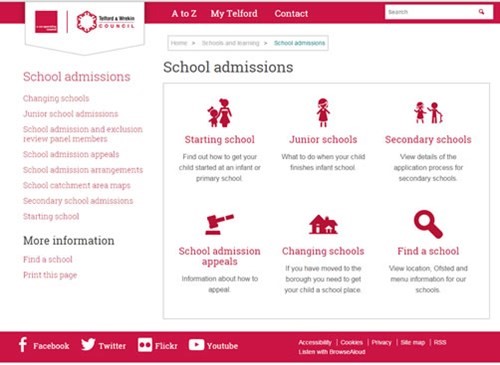 Appeal Documents

 Appeal-form.doc

 Appeal-form.pdf