My name is Mr Gummery and I am the Principal of your new school, Ercall Wood Academy.
Over the last few weeks, the world around us has changed so much and we have all been forced to live our lives very differently. I am sure that you are missing your friends and being at school, likewise, I am sure that your teacher is missing you.
At this time of the year, we would normally be coming to visit you in your primary school and holding parent meetings to tell you what life at Ercall Wood is like. Due to the coronavirus we can't do that, so I am writing to you to say please don't worry about September, everything will be fine.
If schools open again this academic year, we will do everything we can to make sure we come and see you at your primary school to talk about your new school, Ercall Wood Academy. We will hold open days where you and your family can meet your new teachers and get to know the building. Above all, we will still run transition days when you can be an Ercall Wood student in a fully working school.
However, if that doesn't happen because we are all still isolating, please do not worry as this situation will be the same for every year 6 in the country. When we are told that we can return to school we can organise lots of events so that you feel happy to start at Ercall Wood Academy. In the coming weeks, you will receive a pack of information that will tell you more!
All you need to know for now is that we are looking forward to having you as one of our pupils and we are desperate to meet you and make sure you love life at your new school.
Should you have any concerns over the coming days and weeks please contact our Transition Coordinator:
This section of our website is for you to gain an understanding of your new year 7 life at EWA. You will be able to virtually meet the staff that will be working with you and even have the opportunity to impress us with some project work before you start!
I can't wait to meet you all.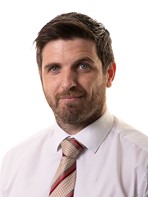 Mr R Gummery
Principal
Ercall Wood Academy
Miss Porter. - Year Lead

Hello!

My Name is Miss Porter and I will be your year lead throughout your journey at Ercall Wood Academy.

My job is to support you and to ensure your time here with us at Ercall Wood Academy is enjoyable, rewarding and successful.

I imagine you are all feeling some nerves as well as excitement about your transition into secondary school, this is normal so please don't worry.

If you have any questions, worries or concerns then please do get in touch. I'm really looking forward to meeting you all during some of our transition events, summer school and then in September when your secondary school journey starts.

Have a wonderful summer holidays, keep safe and well and I will see you all very soon.

 

Miss Warrington - Transition co-ordinator

My name is Miss Warrington, and my roles here at Ercall Wood are 'Transition Coordinator' and 'Learning Mentor' I have loved going around all the primary schools and meeting you and chatting to your teachers.

I especially like helping others, I am a kind, patient, and a great listener.

I love spending time with my family and friends, I enjoy the sunshine and relaxation. I am really looking forward to seeing you all in September and guiding you along through your new journey.

 
Meet your form tutors

Form
7R
 
70
 
7Y
 
7B
Form tutor
Mrs Morris
 
Mrs Macphee
 
Mrs Skopta & Mrs Little
 
Mrs Keohane
 
 


 
 
Message from you form tutor

Hello, I am Mrs Morris, Teacher of PE and 2nd in Department and have been at Ercall Wood for 9 years.

Along with the enjoyment of teaching and going on many sports fixtures and competitions in school, I also enjoy a fun and physical lifestyle outside of school too. I am a mum of 2 children and regularly take part in walks, bikes rides and water sports (favourite is paddle boarding).

I am competitive, so enjoy playing Netball, Volleyball and Rounders. Following from those hobbies, I also love eating out; Italian food being my favourite and meeting up with family and friends.

 

Hello!

My name is Mrs MacPhee.

I am a science teacher here at Ercall Wood and I also teach health and social care to year 10 and 11.

I am the one who is most likely to organise science themed school trips so if that is your thing watch this space.

 
 
 

Hi Year 7, I am Mrs Keohane and I am second in Science.

Obviously I love all things Science related and I run the LEGO Mindstorms and SPIKE clubs that I hope to see some of you at next year.

I also love getting out and exploring the world around us and so I help to run the Duke of Edinburgh Award in school that some of you may have heard about.

I am a big fan of Chester Zoo and if there is a trip there I will be on it!

​
Form
 7G
 
 7P
 
 7T
7S
 
Form tutor
Mr Orford & Miss Foster
 
Mrs Taylor & Mr Mckenna
 
Miss Griffiths
Mr Hardman
 
 
 
 
 
Message from you form tutor

Hello, I'm Ms Foster and I teach Art and Design Technology at Ercall Wood Academy.


My favourite subject is Photography, which I run at KS4, but you can always come to photography club to get a taste of it in the meantime.


I love to make students laugh and watch them develop their creative skills and make lots of interesting things.


In my spare time I take care of and train lost dogs and help them find forever homes.

I also love to read and write stories and paint.


I'm excited to be welcoming you into the school and I look forward to helping you all settle in.

 

My name is Mrs Taylor and I have been at Ercall Wood Academy for 14 years as the Head of Food Technology and as Second in Design Technology for 7 years a job which I absolutely love.

My real passion is getting students cooking and crating a wide range of different dishes or meal and learning how to create meals for themselves and their friends and family, especially when they start off with very little knowledge of the subject.

I love to see students having fun and achieving success.

I also have been involved in The Rotary Young Chef Competition, where students must prepare and serve a meal for two, for a set budget within a set time frame, the Trust Banquet and after school cookery clubs. Outside school I love to travel (when permitted) to a range of different countries to try out their cuisine and learn about their culture.

My favourite place to visit is the Italian Lakes.

I am really looking forward to welcoming you to Ercall Wood Academy and having you as a member of my tutor group.

 

My name is Mrs Griffiths and I am a Science teacher at Ercall Wood Academy.

Outside of school, I enjoy reading, music and spending time with my family.

I love animals and while I don't have any pets of my own, I love hearing about the antics that other people's pets get up to.

I'm really looking forward to meeting you in September.

 
 
We are proud of our curriculum, which is broad, balanced and ensures that every student has the opportunity to reach his or her full potential. Moving from primary to secondary school can be a daunting prospect for children and for their parents! Excellent links with our partner primary schools and our enhanced transition and pastoral care programme ensure this journey is smooth and stress-free. Many of your children will already know many of us. There are many opportunities for year 5 and year 6 students to visit us for taster sessions, lessons and extracurricular activities. In year 7, all our students are assigned a Form Tutor who will very quickly get to know your child as an individual.
Here at Ercall Wood Academy we are committed to supporting your children through the transition process right from year 5 through to year 7. Our Transition Coordinator provides 'in school' support helping children to overcome anxieties and other concerns that they have during their transition. Taster lessons provide the opportunity to develop an awareness of different surroundings, adults, routines and equipment.
We offer intake days which have been very successful as the children are able to experience a more varied timetable which is heavily supported by our Peer Mentors. Ercall Wood Academy has a nationally recognised Peer Mentoring Programme which provides students in older year groups as mentors and friends to year 7 pupils. We understand that there are large differences between the Primary and Secondary phases and we pride ourselves in reaching out to all the needs of our young people.
Meet your sports team and what they specialise in
| | | |
| --- | --- | --- |
| Mr Smithson |   | Mrs Morris |
| |   | |
| Boys Football, Badminton, Swimming and Softball |   | Netball, Trampolining, Rounders and Girls Football |
|   |   |   |
| | | | |
| --- | --- | --- | --- |
| Mr Torr |   |   | Mr Hickman |
| |   |   | |
| Boys and Girls Rugby, Cricket, Dodgeball |   |   | Boys and Girls Football, Athletics |
Meet your Performing arts team and what they specialise in
Games clubs and other activities
Introduction to the Technology Department 
| | | |
| --- | --- | --- |
| Mr Newton |   | Mrs Newton |
| |   | |
| Introduction D&T |   | Introduction ICT |
The change from Year 6 to Year 7 can be huge and is a big jump for many children.
Here are some questions and answers that we feel will make the move easier for you.
It normally takes no more than three to four weeks to get your bearings. There will be lots of people willing to help you in Year 7 because they know what it feels like when you join the academy. The most important thing is to try and keep as calm as possible and ask when you are not sure about something, however silly you think it might seem.
In the first term you will get to meet lots of students with similar interests and the same sense of humour as you. It does not take long for friendship groups to join up and before you know it your circle of friends gets bigger and bigger.
The teachers and staff at Ercall Wood Academy will be more than happy to help you if you need some extra explanation about something you are studying. It is important that you speak to your subject teacher or tutor if you are worried about any aspect of your learning. If it is homework that is causing you to worry, then ask your parents/carers to contact the academy by writing in your student planner or to contact us via the school email address. You can also attend homework club after school which runs from 3.00pm until 4.00pm and there are staff there who will help you if you are stuck.
There is a wide selection of options available in the canteen. We serve breakfast from 8.30am each day: bacon/sausage baps, croissants, hot drinks. At lunch time you will find hot and cold options; you can make a sub roll of your choice or choose pizza, fried chicken, salad pots, pasta pots. There is a daily hot meal and pudding and these vary each day. Fish and chips are always a favourite! Hot and cold drinks are also available and slushy drinks are popular during the summer months.
All students are asked to be in their form room at 8.50am ready for morning registration with their form tutor. It's important to be on time as this is when lots of announcements are made explaining what's happening around the school. If you arrive after 8.50am you have to sign in at the late gate where you are given a late pass; you then have to pay back however minutes you were late at first break in the main hall. If you don't pay back your minutes you will be issued with a 30 minute after school detention. Punctuality is important so make sure you arrive for school on time.
The school has a total ban on mobile phones on the school site. If you are seen with a mobile phone by any staff member you will be asked to hand it over and you can collect it from reception at the end of the day or your parents/carers may be asked to come into school and collect it for you. Please don't bring mobile phones onto the school site.
There are many trips that happen at school. They range from day trips to week-long residential trips. In previous years these have included skiing trips in Austria, city trips to New York and Germany. Different departments within school run educational trips to theatres and museums. The English department run a trip to Harry Potter studios as well. At the end of each academic year we have end of year trips for positive behaviour these can be to theme parks, swimming, bowling, and paint ball and there is a reward trip at the end of each term; this may be to the cinema, ice-skating or another fun activity.
Each student is allocated a locker for which you can keep your coat bag and books in. They are usually in the area close to your form room, so everything is at hand when you need it at the beginning of the day. You pay a £5.00 refundable deposit which is retuned to you at the end of Year 11.
You will have been given a timetable explaining what lessons you have each day, so hopefully you will be ready and prepared. However if you do forget your PE kit, just speak to a member of the PE staff and they will find you some clean kit that you can borrow for the lesson. It's always a good idea to bring your kit and leave it in your locker on a Monday and take it home with you to get washed on a Friday.
We deal with bullying seriously at Ercall Wood Academy. Every school has some children that are unkind to others and at Ercall Wood we want you to tell a member of staff, Peer Mentor or your parents if anything upsets you. We believe that if we deal with it right at the start, it stops it from getting a big worry that may upset you even more. Always remember to be kind and treat other people how you would like to be treated yourselves. We always deal with bullying and we will always listen and support.
We hope that these questions and answers have helped you. Always remember, it is ok to ask any staff member or Peer Mentor at Ercall Wood Academy for help.
We have put together the workbook below for you to complete alongside your parent/carers. You will need to download the file and save it onto your computer to be able to fill in the text boxes and upload images to it. Once completed be sure to save it ready to send to us.
We have also created a Google Form in order for you to be able to upload the completed workbook so we can review it at Ercall Wood. Please use the link below to access the form (Please note - you will need a Google Account in order to use the form)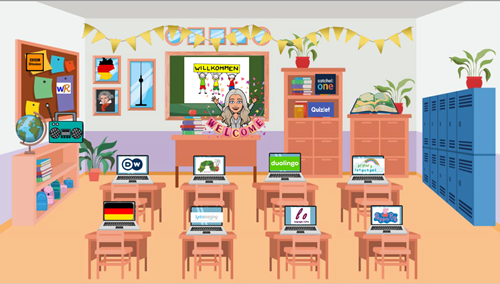 Ercall Wood Academy Year 7 SUMMER SCHOOL
Monday 23rd- Friday 27th AUGUST 2021, 10.00am – 2.30pm
Dear Parents/Carers
I am writing with an excellent opportunity for our new Year 7 starters. You may be aware of the government backed 'Summer School' program which provides funding for schools and academies to support year 6 students prior to the start of their secondary education in September. Ercall Wood Academy will be participating in this initiative and will therefore be offering a one-week program for those who would like to join us during the summer holiday period (week beginning Monday 23rd August – Friday 27th August).
The focus during all the activities will be on English and Math's as we feel these subjects underpin all areas of the wider curriculum, but we will also be providing a wide range of team building and social development activities; some working with outside agencies others led entirely by our staff, but all are designed to enhance the mental, physical and academic wellbeing of our new students.
Places will be limited therefore we are asking parents / carers to access the link below and let us know if you would be interested in a summer school place, this will provide us with the information we require to assess the staffing required. There will be no cost to parents for the event and lunches will be provided to all participating students throughout the week.
Summer School link: Summer School 2021
Thank you for your time, we look forward to welcoming your child here at Ercall Wood Academy