Year 11 Mock Exams
Students must arrive at the time shown below to enable exams to start promptly
Lateness will not be tolerated
Year 11 Exams      "A"

Date

Time

Exam

Location

Start

End

Extra Time

Wed 5th Jan

8.50am

10.45am

26 mins

Science Combined Chemistry (1¾ hours)

Sports hall/LS/Classroom

Wed 5th Jan

8.50am

10.45am

26 mins

Science Triple Physics (1¾ hours)

Sports hall/LS/Classroom

Wed 5th Jan

11.30am

1.15pm

23 mins

Child Development & Product Design (1½ hours)

Sports hall/LS/Classroom

Thurs 6th Jan

8.50am

10.45am

26 mins

English Literature (1 ¾ hours)

Sports hall/LS/Classroom

Thurs 6th Jan

11.30am

1.15pm

23 mins

Food (1½ hours)

Sports hall/LS/Classroom

Fri 7th Jan

8.50am

10.45am

26 mins

Science Combined Chemistry (1¾ hours)

Sports hall/LS/Classroom

Fri 7th Jan

8.50am

10.45am

26 mins

Science Triple Physics (1¾ hours)

Sports hall/LS/Classroom

Fri 7th Jan

11.30am

1.15pm

23 mins

Geography (1½ hours)

Sports hall/LS/Classroom

Year 11 Exams      "B"

Date

Time

Exam

Location

Start

End

Extra Time

Mon 10th Jan

9am

10.15am

15 mins

Cambridge National Exam PE

Sports hall/LS/Classroom

Mon 10th Jan

1.50pm

3pm

15 mins

Cambridge National Exam Health Social Care

Sports hall/LS/Classroom

Tue 11th Jan

8.50am

10.45am

26 mins

English Language (1 ¾ hours)

Sports hall/LS/Classroom

Tue 11th Jan

11.30am

1.15pm

23 mins

Drama (1½ hours)

Sports hall/LS/Classroom

Wed 12th Jan

8.50am

10.30am

23 mins

Maths (1½ hour)

Sports hall/LS/Classroom

Wed 12th Jan

11.30am

12.45pm

15 mins

History (1 hour)

Sports hall/LS/Classroom

Wed 12th Jan

2pm

3pm

13 mins

German Foundation Reading (45 mins)

Sports hall/LS/Classroom

Wed 12th Jan

2pm

3pm

14 mins

German Higher Reading (50 mins)

Sports hall/LS/Classroom

Thurs 13th Jan

8.50am

10.30am

23 mins

Maths (1½ hour)

Sports hall/LS/Classroom

Thurs 13th Jan

11.30am

1.15pm

23 mins

IMedia (1½ hours)

Sports hall/LS/Classroom

Thurs 13th Jan

2pm

3pm

15 mins

History (1 hour)

Sports hall/LS/Classroom

Fri 14th Jan

8.50am

10.45am

26 mins

Science Combined Physics (1¾ hours)

Sports hall/LS/Classroom

Fri 14th Jan

8.50am

10.45am

26 mins

Science Triple Biology (1¾ hours)

Sports hall/LS/Classroom

Fri 14th Jan

11.30am

1.15pm

23 mins

Geography (1½ hours)

Sports hall/LS/Classroom

Year 11 Exams     "A"

Date

Time

Exam

Location

Time

Exam

Extra Time

Mon 17th Jan

8.50am

10.30am

23 mins

Maths (1½ hour)

Sports hall/LS/Classroom

Mon 17th Jan

11.30am

1.15pm

15 mins

History (1 hour)

Sports hall/LS/Classroom

Tue 18th Jan

8.50am

10.10am

18 mins

German Foundation Writing (1 hour 10 mins)

Sports hall/LS/Classroom

Tue 18th Jan

8.50am

10.15am

20 mins

German Higher Writing (1 hour and 20 mins)

Sports hall/LS/Classroom

Wed 19th Jan

8.50am

10.30am

23 mins

RE/Ethics (1½ hours)

Sports hall/LS/Classroom

Wed 19th Jan

11.30am

12.15pm

8 mins

German Foundation Listening (35 mins)

PE Classroom

Wed 19th Jan

11.30am

12.30pm

11 mins

German Higher Listening (45 mins)

English E2

Thurs 20th Jan

8.50am

10.45am

26 mins

Science Combined Biology (1 ¾ hours)

Sports hall/LS/Classroom

Thurs 20th Jan

8.50am

10.45am

26 mins

Science Triple Chemistry (1 ¾ hours)

Sports hall/LS/Classroom

Thurs 20th Jan

11.30am

1.15pm

23 mins

Child Development & Product Design (1½ hours)

Sports hall/LS/Classroom

Thurs 20th Jan

8.50am

3.05pm

-

ART Textiles (full day)

ART 2

Thurs 20th Jan

8.50am

3.05pm

-

Photography (full day)

Classroom TBA

Fri 21st Jan

8.50am

3.05pm

-

ART Fine (full day)

ART 1

Year 11 Exams      "B"

Date

Time

Exam

Location

Start

End

Extra Time

Mon 24th Jan

8.50am

3.05pm

-

ART Textiles (full day)

ART 2

Tue 25th Jan

8.50am

3.05pm

-

Photography (full day)

ICT3
Intervention Session Timetable
November 2021 – January 2022
Subject

Monday

Tuesday

Wednesday

Thursday

Friday

Art & Textiles

 
 

3.15pm - 4.15pm

 
 

Child Development

3.15pm - 4.15pm

 

3.15pm - 4.15pm

3.15pm - 4.15pm

 

Drama

 

3.15pm - 4.15pm

 
 
 

DT Food

3.15pm - 4.15pm

 

3.15pm - 4.15pm

3.15pm - 4.15pm

 

English

 
 

3.15pm - 4.15pm

 
 

Ethics

3.15pm - 4.15pm

 
 
 
 

Geography

January 10th 2022
3.10pm - 4.10pm

 
 
 
 

German

 

8.00am - 8.30am
Invitation Only

 
 
 

Health & Social Care

 
 
 

3.15pm - 4.15pm

 

History

3.15pm - 4.00pm

 
 
 
 

IMedia

 
 
 

3.15pm - 4.15pm

 

Maths

3.15pm - 4.15pm

 
 
 
 

PE

 
 
 
 

3.15pm - 4.15pm

Photography

 
 
 

3.15pm - 4.15pm

 

Product Design

 
 
 

3.15pm - 4.15pm

 

Science

 
 
 

3.15pm - 4.15pm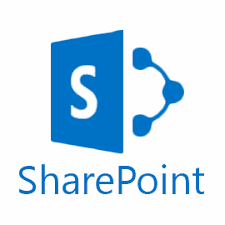 To login it's your firstname.surname@taw.org.uk (your school email address)
Your password is the same password you use in school.
We have lots of information on our careers section on the school website, please visit the link below to access the information
What happens if the exams in Summer 2022 are cancelled because of Covid-19?
Although the government is firmly committed to exams going ahead in summer 2022, there are contingency plans in place for the unlikely event that exams have to be cancelled again because of the pandemic. If exams have to be cancelled in summer 2022, students' grades will instead be determined by their teachers, using a Teacher Assessed Grades (TAGs) approach similar to that used in summer 2021.  Ofqual has released  guidance for schools on contingency arrangements which can be access through this link: Guidance for schools, colleges and other exam centres on contingency arrangements for students entering GCSEs, AS and A levels, the Advanced Extension Award and Project qualifications in summer 2022 - GOV.UK (www.gov.uk)
Are there any changes to the GCSE examinations in summer 2022 in response to the pandemic?
A range of adaptations are going to be put into place by the government to support students in response to the pandemic. They include:
A choice of topics or content on which students will be assessed in GCSE English literature, history, ancient history and geography.
Providing advance information on the focus of exams to support students' revision in subjects where there is not a choice of topics.
Giving students formulae sheets in GCSE maths and revised equation sheets in GCSE combined science and physics.
Changing requirements for practical science work and practical art and design assessments to ensure fairness.
When will GCSE exams happen in summer 2022?
GCSE exams will happen in May and June. The full examination timetable will be published nearer the time.
When will Students get the summer examination GCSE results?
GCSE results day will be held on 25th August 2022.
What equipment will I need to have?
Students will need a clear pencil case containing, two black pens (no gel pens), pencil, rubber, pencil sharpener, ruler, compass, a protractor and a Scientific calculator for selected examinations.
When will the examinations start?
GCSE exams will start promptly at the time indicated on the students GCSE timetable.
Can I eat or drink during the examination?
NO eating is allowed in examinations.
Students are permitted to have water only in a clear bottle.
Will I be allowed a calculator?
Students are permitted a Scientific calculator for selected examinations.
What are GCSE access arrangements?
Access arrangements allow skills and knowledge to be demonstrated by candidates with disabilities, temporary illnesses or special educational needs. They are pre-examination adjustments for candidates based on evidence of need and normal way of working.
What additional support outside of lesson is there to help with revision?
There are intervention sessions that take place at the end of the academy day which students can attend to help them with their revision. See the intervention tab for details.
This document is from the Joint Council for Qualifications (JCQ).  It shows the rules and regulations that must be followed by all students taking examinations at Ercall Wood Academy.
Please read the document carefully and see Mrs Bates, Exam's officer at Ercall Wood Academy if you need further assistance.

Updated:  1st September 2021
Be on time for all your exams. If you are late, your work might not be accepted.
Do not become involved in any unfair or dishonest practice during the exam.
If you try to cheat, or break the rules in any way, you could be disqualified from all your subjects.
You must not take into the exam room: (a) notes; (b) an iPod, a mobile phone, a MP3/4 player or similar device, or a watch. Any pencil cases taken into the exam room must be see-through. Remember: possession of unauthorised material is breaking the rules, even if you do not intend to use it, and you will be subject to penalty and possible disqualification.
If you have a watch, the invigilator will ask you to hand it to them.
Do not use correcting pens, fluid or tape, erasable pens, highlighters or gel pens in your answers.
Do not talk to or try to communicate with or disturb other candidates once the exam you have entered the exam room.
You must not write inappropriate, obscene, or offensive material.
If you leave the exam room unaccompanied by an invigilator before the exam has finished, you will not be allowed to return.
Do not borrow anything from another candidate during the exam.
Information for candidates for written examinations
Make sure you attend your exams and bring what you need.
Know the dates and times of all your exams. Arrive at least ten minutes before the start of each exam.
If you arrive late for an exam, report to the invigilator running the exam.
If you arrive more than one hour after the published starting time for the exam, you may not be allowed to take it.
Only take into the exam room the pens, pencils, erasers and any other equipment which you need for the exam.
You must write clearly and in black ink. Coloured pencils or inks may only be used for diagrams, maps, charts, etc. unless the instructions printed on the front of the question paper state otherwise.
Calculators, dictionaries and computer spell-checkers.
You may use a calculator unless you are told otherwise. If you use a calculator: (a) make sure it works properly; check that the batteries are working properly; (b) clear anything stored in it; (c) remove any parts such as cases, lids or covers which have printed instructions or formulae; (d) do not bring into the exam room any operating instructions or prepared programs.
Do not use a dictionary or computer spell checker unless you are told otherwise.
Always listen to the invigilator. Always follow their instructions.
Tell the invigilator at once if: (a) you think you have not been given the right question paper or all of the materials listed on the front of the paper; (b) the question paper is incomplete or badly printed.
Read carefully and follow the instructions printed on the question paper and/or on the answer booklet.
Do not start writing anything until the invigilator tells you to fill in all the details required on the front of the question paper and/or the answer booklet before you start the exam.
Remember to write your answers within the designated sections of the answer booklet.
Instructions during the exam: Advice and assistance
Put up your hand up during the exam if: (a) you have a problem and are in doubt about what you should do; (b) you do not feel well; (c) you need more paper.
You must not ask for, and will not be given, any explanation of the questions.
Do your rough work on the proper exam stationery. Cross it through and hand it in with your answers. Make sure you add your candidate details to any additional answer sheets that you use, including those used for rough work.
At the end of the exam
If you have used more than one answer booklet and/or any supplementary answer sheets, place them in the correct order. Place any loose additional answer sheets inside your answer booklet. Make sure you add your candidate details to any additional answer sheets that you use.
Do not leave the exam room until told to do so by the invigilator.
Do not take from the exam room any stationery. This includes the question paper, answer booklets used or unused, rough work or any other materials provided for the exam.