Our students are proud to wear our uniform because they are proud to be part of Ercall Wood Academy. A uniform promotes a feeling of unity and a sense of belonging.
School Uniform
Black formal style skirt (no shorter than 10cm above the knee) or Black trousers for girls
Black trousers for boys
Black blazer with school logo
Black V-necked jumper with school logo
Blue Shirt
Ercall Wood tie or blue tie for year 11 prefects
Blue V neck jumper with school logo for year 11's
Black sensible shoes
Sports Uniform
Polo shirt with Ercall Wood logo
Black shorts with Ercall Wood logo
Royal blue socks
Ercall Wood tracksuit (if required)
White soled trainers for indoor PE

The school uniform can be purchased through Baker & Son School Wear.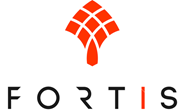 The school GCSE PE Kit can be purchased through Fortis. (please note this is for GCSE students only)