Mock Exams Mon 27th November 2023
Year 11 Mock Examinations
Students must arrive at the time shown below to enable exams to start promptly
Lateness will not be tolerated
 

Year 11 Exams      "A"

Date

Time

Exam

Location

Start

End

 

 

Thurs 23rd Nov

9am

12.30pm

Dance – Component 2 Developing Skills and Techniques - BTEC

Drama room

Thurs 23rd Nov

9am

12.30pm

Music – Component 2 Developing Skills and Techniques - BTEC

Music room

 

Year 11 Exams     "B"

Date

Time

Exam

Location

 

Start

Length

Extra Time

 

 

Mon 27th Nov

8.50am

1¾ hours

26mins

Science Combined Chemistry

All exam rooms

Mon 27th Nov

8.50am

1¾ hours

26mins

Science Triple Physics

All exam rooms

Mon 27th Nov

11.30am

1½ hours

23mins

Maths Paper 1 - Non-calculator

All exam rooms

Tues 28th Nov

8.50am

1¾ hours

26mins

English Literature Paper 1 - Shakespeare and the 19th Century Novel

All exam rooms

Tues 28th Nov

11.30am

1½ hours

23mins

Geography Paper 1 - Living with the Physical Environment

All exam rooms

Wed 29th Nov

8.50am

1 hour

15mins

Ethics Core 

All exam rooms

Wed 29th Nov

11.30am

1¾ hours

26mins

Food

All exam rooms

Wed 29th Nov

2pm

35mins

9mins

German - Listening - Foundation

HIST 1 & 2

Wed 29th Nov

2pm

45mins

11mins

German - Listening – Higher

MFL 1 & 3

Thurs 30th Nov

8.50am

1¾ hours

26mins

Drama and Product Design

All exam rooms

Thurs 30th Nov

11.30am

1½ hours

23mins

Ethics Option Paper 1

All exam rooms

Thurs 30th Nov

2pm

1-hour

15mins

Geography Paper 2 - Challenges in the Human Environment

All exam rooms

Fri 1st Dec

8.50am

1¾ hours

26mins

Science Combined Physics

All exam rooms

Fri 1st Dec

8.50am

1¾ hours

26mins

Science Triple Biology

All exam rooms

Fri 1st Dec

11.30am

1-hour

15mins

History – America 1920-1973 Opportunity & Inequality

All exam rooms

Year 11 Exams      "A"

Date

Time

Exam

Location

Start

Length

Extra Time

 

 

Mon 4th Dec

8.50am

1¾ hours

26mins

English Language Paper 2 - Writers Viewpoints and Perspectives

All exam rooms

Mon 4th Dec

11.30am

1½ hours

23mins

Maths Paper 2 - Calculator

All exam rooms

Tue 5th Dec

8.50am

1½ hours

23mins

Ethics Option Paper 2

All exam rooms

Tue 5th Dec

11.30am

1-hour 10mins 

18mins

German - Writing

All exam rooms

Wed 6th Dec

8.50am

1¾ hours

26mins

Science Combined Biology

All exam rooms

Wed 6th Dec

8.50am

1¾ hours

26mins

Science Triple Chemistry

All exam rooms

Wed 6th Dec

11.30am

2 hours

30mins

History - Migration Empires C790 to Present day

All exam rooms

Wed 6th Dec

History - Restoration England 1660 

All exam rooms

Thurs 7th Dec

8.50am

1½ hours

23mins

Maths Paper 3 - Calculator

All exam rooms

Thurs 7th Dec

11.30am

1¼ hours

19mins

Geography Paper 3 - Geographical Applications

All exam rooms

Fri 8th Dec

8.50am

1-hour

15mins

History - Conflict and Tension between East and West 1945-1972

All exam rooms

Fri 8th Dec

11.30am

45mins

11mins

German - Reading - Foundation

All exam rooms

Fri 8th Dec

11.30am

1-hour

15mins

German - Reading - Higher

All exam rooms

Year 11 Exams     "B"

Date

Time

Exam

Location

Time

End

Extra Time

 

 

Mon 11th Dec

8.50am

3pm

 

Photography - Day one

ICT3 + ART 1

Tue 12th Dec

8.50am

3pm

 

Photography - Day two

ICT3 + ART 1

Year 11 Exams      "A"

Date

Time

Exam

Location

Start

End

Group

 

 

Mon 18th Dec

8.50am

3pm

 

ART - Day one

ART 2

Tue 19th Dec

8.50am

3pm

 

ART - Day two

ART 2

Year 11 Exams      "B"

Date

Time

Exam

Location

Start

End

Group

 

 

Tue 23rd Jan

9am

12pm

Group 1

Food Practical Ingredients and packed lunch will be required

D&T Food room

Tue 23rd Jan

12.30pm

3.30pm

Group 2

Food Practical Ingredients and packed lunch will be required

D&T Food room

Wed 24th Jan

9am

12pm

Group 3

Food Practical Ingredients and packed lunch will be required

D&T Food room

Wed 24th Jan

12.30pm

3.30pm

Group 4

Food Practical Ingredients and packed lunch will be required

D&T Food room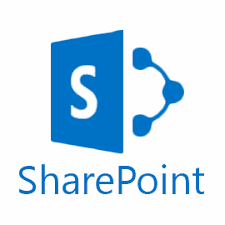 To login it's your firstname.surname@taw.org.uk (your school email address)
Your password is the same password you use in school.
We have lots of information on our careers section on the school website, please visit the link below to access the information
When will GCSE exams happen in summer 2024?
GCSE exams will happen in May and June. The full examination timetable will be published nearer the time.
When will Students get the summer examination GCSE results?
GCSE results day will be held on Thursday 22nd August 2024.
What equipment will I need to have?
Students will need a clear pencil case containing, two black pens (no gel pens), pencil, rubber, pencil sharpener, ruler, compass, a protractor and a Scientific calculator for selected examinations.
When will the examinations start?
GCSE exams will start promptly at the time indicated on the students GCSE timetable.
Can I eat or drink during the examination?
NO eating is allowed in examinations.
Students are permitted to have water only in a clear bottle.
Will I be allowed a calculator?
Students are permitted a Scientific calculator for selected examinations.
What are GCSE access arrangements?
Access arrangements allow skills and knowledge to be demonstrated by candidates with disabilities, temporary illnesses or special educational needs. They are pre-examination adjustments for candidates based on evidence of need and normal way of working.
Subject 
Monday 
Tuesday 
Wednesday 
Thursday 
Friday 
Art 
 
 
 
3.15-4.00pm
 
Art 2 
Art Photography
 
 
 
3.15-4.00pm
 
WEEK B ONLY 
Art 1
Business
 
 
3.15pm - 4.15pm 
 
 
ICT 3
DT Food 
 
 
 
3.15pm - 4.15pm  
 
(Food room)
English 
 
 
3.15pm - 4.15pm 
 
 
English dept 
Ethics
 
 
3.15pm - 4.15pm
 
 
Ethics 1  
Dance
 
 
 
 
3.15pm - 4.15pm Invite only for Coursework catch up 
(Dance studio)
 
Drama
 
 
 
 
3.15pm - 4.15pm 
(Drama studio)
Geography 
 
3.15pm - 4.15pm
 
 
 
 (Invite only Miss Burgum) 
History 
 
3.15pm - 4.15pm 
 
3.15pm - 4.15pm 
 
 
(Miss Dyson's group)
IMedia 
 
 
 
3.15pm-4.00pm
 
ICT 4 
Maths 
3.15pm - 4.15pm
 
 
 
 
(Maths dept) 
Further Maths
 
 
 
3.15pm - 4.15pm 
 
M7 
Music
 
 
 
 
3.15pm - 4.15pm Invite only for Coursework catch up
(Music)
PE (Coursework)
 
 
3.15pm - 4.15pm  
 
 
(ICT2) 
Product Design 
 
 
3.15pm - 4.15pm 
 
 
(PD room)  
Science 
 
 
 
 
 
3.15pm - 4.15pm 
(Science dept)