Welcome Ercall Wood Academy
I am very proud to be the newly appointed Executive Principal of Ercall Wood Academy. Having lived locally for many years, I fully understand the importance of the school within its community and its amazing reputation for providing a fantastic learning experience for all. Since I started at the Academy, a proud member of the Learning Community Trust, I have been impressed by the energy within the building which is used to create the most amazing, vibrant atmosphere. It is an environment that is conducive to learning and equally as important, one where our children feel safe and happy.
Our whole school vision highlights our ambitions for each and every young person within our care and it is our inclusivity that we are so very proud of. We strive to ensure that our teaching standards are high and our lessons follow a knowledge rich, rigorous curriculum that moulds our children into successful citizens.
The best way to see what we can offer your child is to come and visit us. We look forward to meeting you.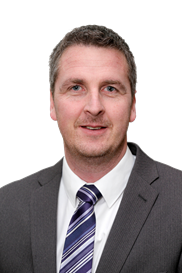 Paul Roberts
Executive Principal
Ercall Wood Academy