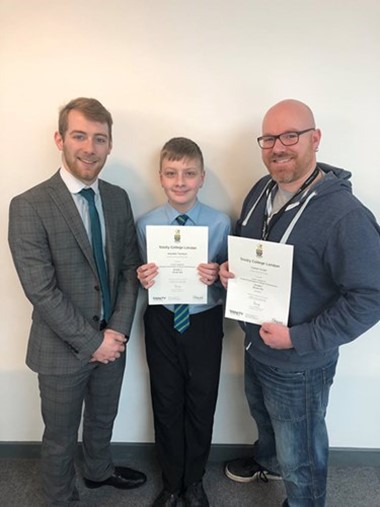 Telford & Wrekin Music
Alasdair Turnball and Clarke Uzzell both took their grade 1 drum kit exams with Trinity College London on 26th January 2018.
Both successfully passed the exam and received their certificate from their drum teacher Dave Odart today.
If you are interested in music lessons with Telford & Wrekin Music please contact Mr Sayce.
Date Published: 15 Oct 2019