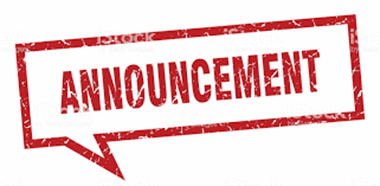 Covid 19 Survey
Dear Parent / Carer
During the Covid 19 pandemic there has been much in the press and across all platforms of social media regarding the impact of the 'Lockdown' on adult and child mental health and the wider issues concerning social and emotional wellbeing. This is something we are very mindful of and to best support our students when they return to us in the Autumn we have, with the support of our Educational Psychologist (EP) Suzanne Hopkins, we have designed a survey to ascertain the needs and views of the young people.
We are aware that for many children the experience has been strange although not overwhelming, but for others the feelings of loss and isolation have at times become all-consuming and very difficult to manage. Irrespective of your child's views and experiences we are asking parents to encourage their sons and daughters to complete the survey. A link is found below on this correspondence but it has also been sent to every child via Show My Homework as a task to complete. The greater the student response the better our knowledge will be about the issues; experiences; concerns and questions your children may have.
The results from the survey will be analysed by our EP and in conjunction with the Pastoral Team we will use the information to develop appropriate and ongoing support for students in all year groups. This will form part of what we are calling our 'Recovery Curriculum' and will be an underpinning element of pastoral support in the coming academic year.
Your child can easily access the survey via Show My Homework or they can click on the link below to open a questionnaire which we need them to complete by Monday 29th June 2020.
https://www.surveymonkey.co.uk/r/CCYZGGH
Yours sincerely
Karen Athawes
Deputy Headteacher
Date Published: 19 Jun 2020